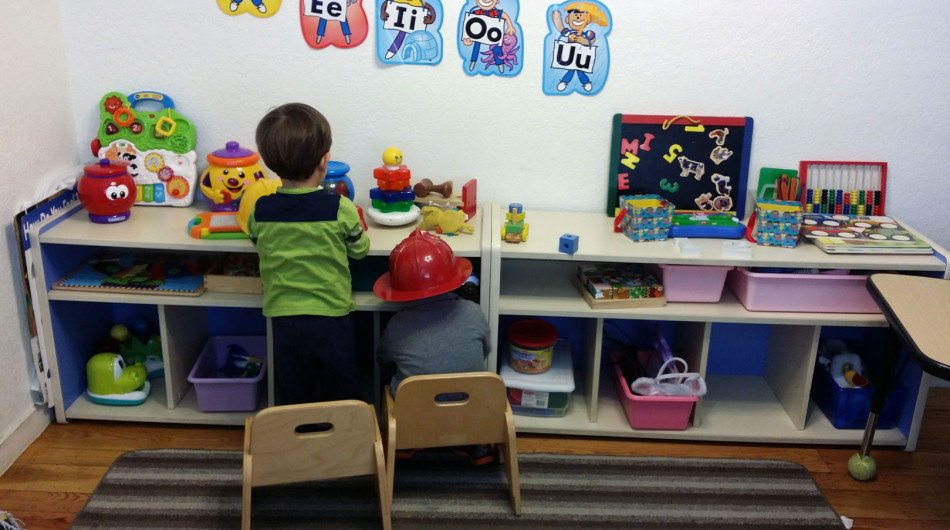 See what our customers are saying about us
Kelly Q.
Castro Valley, CA
We are so lucky to have found Olga!  I couldn't recommend her more highly.  I came across Sunrise Childcare when I was looking for a Spanish-speaking family daycare for my then 6-month old, and was so impressed by Olga's program from the beginning.  She incorporates so many different fun activities that support the children's learning and growth.  She studied child development and continues to take seminars, and is really committed to providing the most nurturing environment possible.  She offers so much for the kids, from her Spanish program to her play areas to her warm, loving energy.  It makes me sad to leave my son when I go to work, but it makes me feel so much better knowing that he's so happy and well cared for.  Thank you, Olga!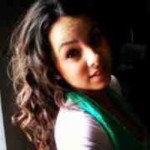 Ivette L.
San Leandro, CA.
My son is so happy here. I honestly couldn't ask for a better place. Every morning he gets so excited about going to see his friends and now easier for me to tell him when it's nap time. Not only is this a great day care but Olga also sends me pictures throughout the day on what my son is learning new. Communication is great and as long as my son is happy I'm happy.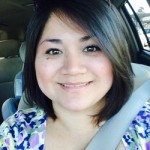 Annalyn S.
Castro Valley, CA.
Happy Camper status for both momma & baby girl! My daughter loves it here! I am so glad to have found Olga, and even more grateful that my baby enjoys going to "school" (as we call it) every day. She loves to play outside with the play house, buggies, and of course dress up. My husband and I did some extensive research on child care for our girl. Some children do well in larger environments, however, we have found that a smaller group with more one on one interaction works best for our girl. Which makes this place a perfect fit. She is happy, and so are we!

Damaris A.
Hayward, CA.
My daughter has been going to sunrise since 6 months old she is now almost 4 We love it there, Olga is amazing with the kids and her program is great, I love that she. Invests time resources and knowledge into her daycare I also love that the program is in Spanish that's a plus if you want your kids to be bilingual. We enjoy how much our daughter learns. Every time I pick her up she tells me mommy I had fun!!!
Rebbeca M.
Castro Valley, CA
Sunrise Child Care was a great choice for me to send my 16 month old.
I wanted her to be around more kids her age and didn't want a big center, I wanted her to feel at home, which is why I am so happy that Olga is watching her.  It's as if my own family were taking care of her but with the education and experience of a preschool teacher.  She loves and respects each individual child and I know that my daughter will thrive with her care and attention.
Mayra R.
Castro Valley, CA.
Olga is cared for my child, Emilio since the age of 2. Since then it did not take. Emilio a long time to start loving Olga, every time he woke up he asked me with a smile on his face, "Am I going with Olga, mommy"? and every time he saw her, he can to her to give her a big hug.
Olga is very caring, loving, and respectful individual. I felt Olga cared for him like a loving mother, she would let me know on every detail or change in Emilio , emotional or physical and all of his achievements of the day.
Emilio learned a lot, academically while being with her. She helped on potty training, also helped me as a mother on tips on how to adjust to Emilio's emotional needs while he was growing.
She also adjusted to meet my word schedule needs and was always willing to help me when I needed her.
I would definitely recommend her. I am sure you will very plased with her, and soon you will feel that you found someone that you are comfortable leaving your child with, like I did.
Rheem and Josh Boosahda
Hayward, CA.
My husband and I want to express our most sincere appreciation for the care you provided to Lucas and Maya. Leaving them at only 4 months to go back to work was one of the hardest things I had to do but from the first very day of leaving them in your care I knew they were in great hands. Your nurturing, caring and warm personality was evident whenever we dropped off or picked up the kids. I never had to worry how they were doing as they were always happy and giggling when I dropped them off and always in a good mood when I picked them up. Their faces would light up in the morning when they saw you and your family We appreciate the one on one care you gave them and the development of their motor and verbal skills that was in large part to you. You and your family treated Lucas and Maya like they were a part of your family and that is so important when looking for daycare. Your flexibility with our schedules was always appreciated and made the transition of my going back to work so much easier. Moving and having to find a new daycare for Lucas and Maya was so difficult and no one can ever take your place. We will always cherish the time Lucas and Maya spent under your care. Any family would be lucky you have you as their caregiver. We wish you nothing but the best. Thank you.