Welcome to our website!
Sunrise Childcare promotes an environment that will make your child feel at home.
"Give Your Child a Universe of Opportunities by Speaking Another Language"
At Sunrise Childcare, we believe in the holistic development of children by integrating their social, emotional, physical, and intellectual needs. Through interactive learning children are able to adapt to the world around them and feel confident in making their own choices. On a daily basis children engage in discovery and education through play, learn to share, and develop their self-esteem.
To educate with love is the most important element to healthy emotional development. A strong sense of self can assist in developing capable, confident, and positive individuals.
Our Programs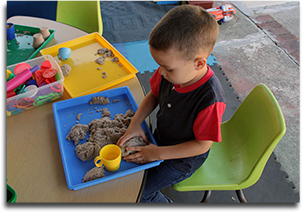 Part/Full Time Child Care
Hours of operation:
Monday through Friday
7:30 am – 5:30 pm.
Part Time for Infant Care:
3 Infants per each group
Monday – Through – Friday
Group#1: 7:30 am to 11:30am.
Group#2: 12:30 pm to 4:30 pm.
Openings available for:
Infants 6 Months to 2 Years Old
Toddler 2-3 years Old
Pre-school 3-4 years Old
Additional Child Care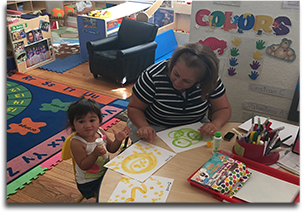 Sunrise Childcare can accommodate your child care needs: Part-time child care is available for families who need 2 or 3 days per week.
Extended and flexible care are also available
Children 4-10 years of age can participate in Reading & Writing in Spanish and Art classes during school vacation.
MEALS & SNACKS
Sunrise provides nutritious meals and snacks. Children are taught about the importance of a healthy eating.
Sunrise provides breakfast, AM snack and PM snack
Parents are required to provide lunch for their children
Infants under two years of age will need to come prepared with their formula, bottles, baby food, and or homemade meals
Spanish Immersion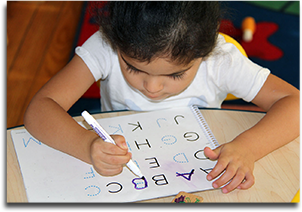 There are many advantages to being exposed to a bilingual environment. Don't allow this great opportunity to pass by you! With Spanish being the primary language we teach, your child will experience tremendous opportunities becoming available to them.
Children recognize the language in which they are read to and spoken to from the time they are born. Within a child's first year of life, it is important for them to grow in an environment where they are exposed to another language as they develop an auditory ability to differentiate one language from another.
At Sunrise Childcare, we facilitate activities that are appropriate for children's age: with a curriculum that covers various areas of learning that enrich their vocabulary in the Spanish language on a daily basis.
Small license – small group. Your child will feel at home.
More individualized attention.
Your children will love our English-Spanish program.
We will develop your child's creativity by doing different types of art.
Our facility is friendly, clean, and safe.
Our hours are flexible to each parent's needs.
Educational games and art activities are adapted to the age of each child.
Ample exterior space to simultaneously facilitate various activities.
High quality care and education provided.
Experienced Teachers.
Positive guidance for children.
Healthy meals/snacks.